At this week's Hexagon 2012, Intergraph®
is showcasing the exciting capabilities of ERDAS IMAGINE®'s
Wednesday, February 29th, 2012
Intergraph proudly announces the launch of GeoMedia Smart Client, providing a means for organizations to geospatially accelerate their business workflows with the power of GIS. As an enterprisewide solution, GeoMedia Smart Client obliterates the growing disparity between...
Wednesday, February 8th, 2012
Intergraph proudly announces the release of GeoMedia® 3D 6.1.1, providing a better way for organizations to exploit the precision and power of their geospatial data. 3D visualization provides the realistic view to facilitate smarter, more confident decision...
Thursday, February 2nd, 2012
In February 2012, Intergraph is adding "Introduction to GeoMedia" to its growing roster of online course offerings. Intergraph also offers online courses in ERDAS IMAGINE, LPS, ERDAS APOLLO and ERDAS Extensions for ArcGIS. These courses enable students to...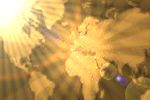 Friday, January 27th, 2012
Intergraph and ERDAS are two well known brands in the geospatial industry. Recently Hexagon AB purchased Intergraph for $2.1B USD, effectively bringing GeoMedia GIS software into the wider Hexagon domain - filling a large hole across the...