At this week's Hexagon 2012, Intergraph®
is showcasing the exciting capabilities of ERDAS IMAGINE®'s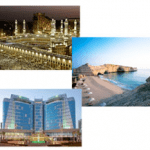 Thursday, March 3rd, 2011
ERDAS will team with GeoSystems Group for Information Technology in Saudi Arabia to host a series of 11 World Tour events in the Middle East. The first event will be held in Riyadh, Saudi Arabia...
Monday, December 20th, 2010
ERDAS proudly announces the official release of ERDAS 2011 Software, including ERDAS IMAGINE, LPS, ERDAS APOLLO, ERDAS Extensions for ArcGIS 10 and other leading desktop and server products. Portfolio-wide changes for the ERDAS 2011 Software Release include the ability to...