Wednesday, April 20th, 2016
Eleven teams of scientists and researchers from CSIRO and Australian universities have been selected to take part in the next round of CSIRO's ON Accelerator, a program set out to boost Australia's innovation performance by accelerating big...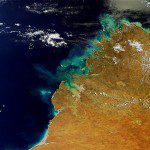 Thursday, June 18th, 2015
ESA and Australia's CSIRO national research organisation have signed an agreement which will give Australia better access to information from Europe's Earth-observing satellites, while ESA will benefit from Australia's scientific expertise. Signed at the Paris Air &...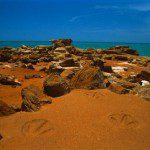 Thursday, May 7th, 2015
The Walking with Dinosaurs in the Kimberley research project, funded through the Australian Research Council Discovery Project scheme, has researchers helping palaeontologists by documenting 130 million year old tracks using sophisticated 3D imaging technology. They have also trained...
Thursday, August 21st, 2014
Smart mapping technology will play a vital role in moving Australia's environmental monitoring into the realms of science fiction, according to one of the world's leading micro-sensing technology experts.
Wednesday, July 23rd, 2014