Thursday, July 23rd, 2015
QGIS is a free and open source GIS platform that is becoming increasingly popular with spatial professionals the world over. Don't want to get left behind? Now is the time to gain some great QGIS skills. Discover...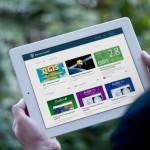 Thursday, June 18th, 2015
MangoMap and the Canada Centre for Mapping and Earth Observation join Discover Spatial to release the first FREE QGIS and remote sensing courses on our geospatial eLearning platform! The QGIS course is for beginners in the software,...