Wednesday, September 5th, 2012
SuperGeo Technologies, the leading global provider of complete GIS software and solutions, announced to receive the 'Asian Geospatial Excellence Award – Disaster Management' by means of 'Emergency Response and Disaster Prevention System' which is developed by Environmental...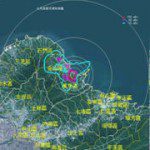 Thursday, October 13th, 2011
SuperGeo Technologies is authorized to develop a WebGIS to integrate the spatial information related to nuclear disaster. The system provides rich real-time information for the officials to check on maps via the Internet. The precision and reliability of decision-making can...