Friday, March 8th, 2013
Trimble (NASDAQ:TRMB) introduced today the Ashtech ADU800 for GNSS attitude determination and real-time positioning. The ADU800 is a 6D positioning solution providing position plus orientation for system integrators. The ADU800 provides precise heading,...
Tuesday, June 12th, 2012
The Latvian State Forest Service (SFS) recently evaluated four leading brands of GNSS handheld mapping devices in a head-to-head comparison that included rigorous field trials, financial cost and technical specifications. The Ashtech MobileMapper 100 achieved the best...
Saturday, July 23rd, 2011
Beneath the surface of this tropical paradise in the city of Townsville on Australia's Sunshine Coast lies a still hidden maze of tunnels and underground bunkers, once said to be used by General Douglas MacArthur. Learning the...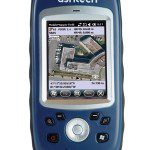 Thursday, May 26th, 2011
Spectra Precision introduced today the Ashtech MobileMapper 10, the latest addition to its new line of GIS / GNSS smart data collectors. The MobileMapper 10 is a lightweight, low power and cost-effective mapping solution with real-time meter...
Monday, April 25th, 2011
Ashtech® today announced release of version 3.5 firmware for the ProFlex™ 500 GNSS receiver that includes a powerful NTRIP Caster to enable surveyors, municipalities, mining, engineering and agricultural operations to easily implement and control their own very...