VirtualGrid is pleased to announce the availability of VRMesh v11.0, the latest version of its powerful point cloud and mesh processing software. VRMesh is best known for its cutting-edge technologies in point cloud classification, feature extraction and point cloud meshing. It provides a streamlined workflow for the AEC industry.
The key highlights in this new release include:
Speeding up the point cloud meshing significantly.

Adding more classification and feature extraction functions into the BIM world.

Supporting IFC format for construction verification.
In version 11, VRMesh introduces a new engine of point cloud meshing that makes the process of converting point cloud to mesh ten times faster than previous versions. For example, converting 10 million points to meshes takes a few minutes using the new engine. Comparably, it takes a few hours to process such a large dataset in previous versions on the same computer. For this reason, the new version of VRMesh lets the point cloud meshing function become more powerful than before. The program works with any type of point clouds generated from LiDAR or photogrammetry and any size of point clouds.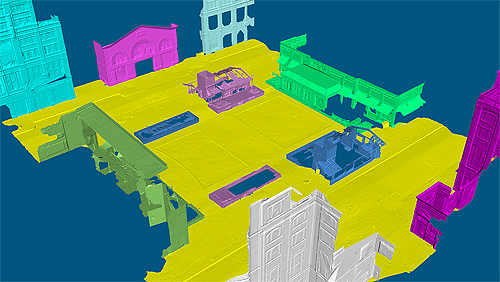 YouTube: https://youtu.be/10BWbT9TicE
Another exciting thing in this new release is that VRMesh provides more classification functions for architecture and construction. With these functions, the program can detect lines in point clouds automatically, which allows you to extract lines directly from 3D scan data of buildings, bridges, tunnels, etc. Additionally, the program can detect floor/ceiling/walls and extract all pipes from point clouds with just one click.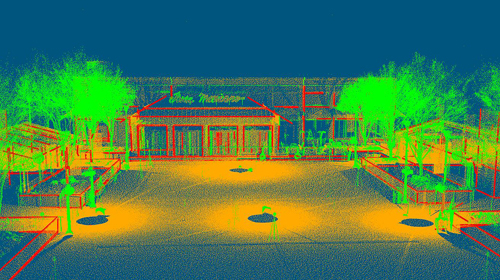 YouTube: https://youtu.be/8WTz_bBljxo
Meanwhile, IFC format is supported in version 11 that allows you to load a CAD model into VRMesh for construction verification with point cloud data. STEP and IGES are also supported.
With these cutting-edge technologies, VRMesh provides comprehensive point cloud and mesh processing tools and flexible workflows for a wide range of industries, such as construction, architecture, land surveying, mining, energy, manufacturing, etc.