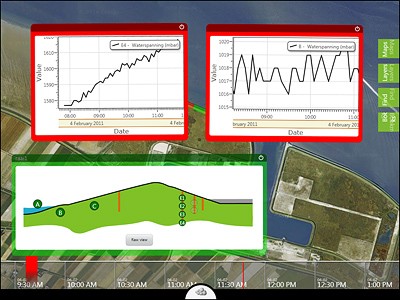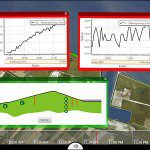 Tuesday, April 19th, 2011
Coastal countries and municipalities are reinforcing their protective walls by building higher and higher dikes, but the problem is usually not their height. The dikes are simply too weak. An early warning system whose data can be...
Tuesday, April 19th, 2011
SuperGeo Technologies announce that SuperGIS Server 3, its comprehensive enterprise Server GIS software, supports online editing function for efficient editing and updating large map data. SuperGIS Server 3 is a set of comprehensive enterprise GIS software which...
Monday, April 18th, 2011
GpsGate Server is a leading web based GPS tracking platform used by Transportation, Police, Utility, Taxi and Telematics businesses around the world. GpsGate today announced the availability of GpsGate Server with five free user licenses without time...
Thursday, April 14th, 2011
Topcon Positioning System has upgraded its GRS-1 handheld data collector to include sub-decimeter accuracy kits for high accuracy GIS data collection. The RTK GIS kits are designed for jobs with high accuracy applications. Typical GIS application areas...
Thursday, April 14th, 2011
Magellan, a pioneering GPS brand, today announced it's re-entering the GIS market with the eXplorist Pro 10, a rugged, lightweight and waterproof GPS handheld device specifically designed for GPS/GIS data collection. Featuring a vibrant 3-inch, WQVGA transflective...
Wednesday, April 13th, 2011
An unparalleled collection of high-resolution satellite imagery covering sub-Saharan Africa in a single season is now available in the DMCii image archive, providing...
Tuesday, April 12th, 2011
SuperGeo Technologies is pleased to announce its latest distributor in the Middle East. KIRRA for Mapping and GIS (KIRRA) is officially authorized to distribute SuperGIS series software exclusively in Saudi Arabia. KIRRA is sited in Riyadh, the...