Thursday, May 26th, 2011
Bentley Systems, Incorporate and Tekla Corporation today announced a joint collaboration to further advance the interoperability of software within Building Information Modeling (BIM) workflows. The two companies are improving interoperability between the Tekla Structures BIM software and Bentley's
Thursday, May 26th, 2011
Now available from East View Cartographic is a 1:50,000 scale GIS topographic vector dataset of Myanmar. The vector dataset includes full coverage of Myanmar in a series of 1,134 15-minute x 15-minute sheets. No other commercially-available mapping...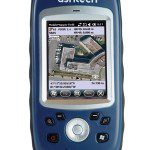 Thursday, May 26th, 2011
Spectra Precision introduced today the Ashtech MobileMapper 10, the latest addition to its new line of GIS / GNSS smart data collectors. The MobileMapper 10 is a lightweight, low power and cost-effective mapping solution with real-time meter...