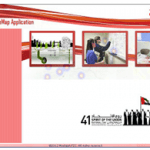 Tuesday, March 12th, 2013
Supergeo helps Moalajah develop e-map application system to integrate, manage, and distribute a mass of spatial data and analysis for improving productivity and decision-making throughout the organization.
Tuesday, May 17th, 2011
Nobody knows exactly how many people live in Istanbul, but there are thought to be about 15 million inhabitants of this city on two continents. Images from the German Aerospace Center (Deutsches Zentrum für Luft- und Raumfahrt;...