Tuesday, October 7th, 2014
A new groundbreaking tsunami warning system, based in Hyderabad, has been scheduled for launch in the first quarter of 2015. This follows the opening of a new RegPoint office in the region. RegPoint is the European company...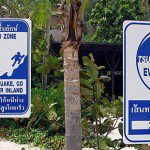 Thursday, September 18th, 2014
It has been a decade since the Indian Ocean tsunami disaster, which killed nearly 250,000 people and left an arc of devastation across 12 countries. A new warning system devised by the United Nations to assess communications...