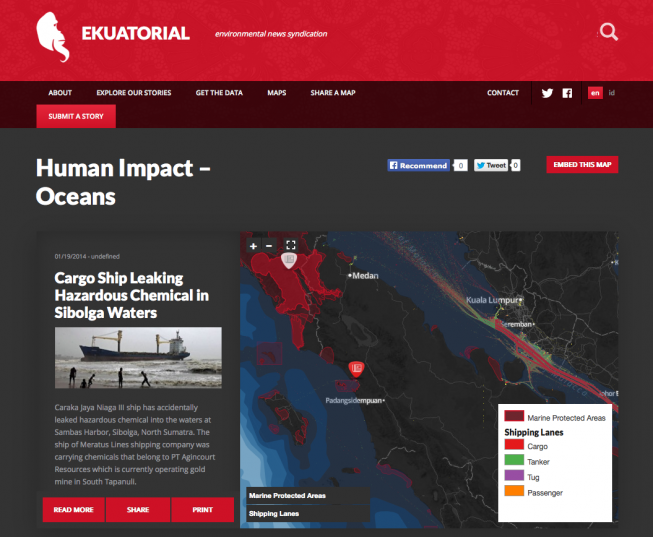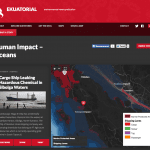 Thursday, February 6th, 2014
Journalists continue to embrace mapping and online technologeis to report local news to a global audience within context. The Ekuatorial site launches in Indonesia as a partnership with the Society of Indonesian Environmental Journalists.
Monday, July 8th, 2013
The Location Media Alliance announced today its strategic partnership with storyshop to develop video content tailored to the geospatial (also known as the location) industry. Tom Keiter, Joe Myers and Stephanie Ayanian of storyshop produced Geospatial Revolution,...
Thursday, July 14th, 2011
Esri heralded the winners of the Storytelling with Maps competition at the 2011 Esri International User Conference (Esri UC). Chih Cheng Chang, director of the application system division at RiChi in New Taipei City, Taiwan, won first...