Thursday, October 25th, 2012
PSMA Australia's Board of Directors paid tribute to Mr Olaf (Ollie) Hedberg AM, who is retiring from his position as Chairman after serving with distinction since 2001.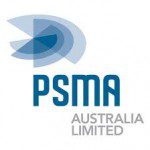 Tuesday, August 21st, 2012
The Urban and Regional Systems Association, a U.S.-based association focused on improving government services through better systems, has just awarded PSMA Australia with its 2012 Exemplary Systems in Government Award. The recognized systems will be celebrated during...