Thursday, November 20th, 2014
Washington, D.C., Nov. 20, 2014—TerraGo, a leading global provider of location intelligence solutions, is pleased to announce the release of OpenGeoPDF technology, available soon with TerraGo Publisher for ArcGIS, TerraGo Composer and TerraGo...
Tuesday, March 4th, 2014
FARO Technologies, Inc. (NASDAQ: FARO), the world's most trusted source for 3D measurement, imaging and realization technology, announced the release of the new FARO Laser Scanner Focus3D X 130.
Tuesday, November 12th, 2013
The company behind the world's most accurate mobile mapping system StreetMapper, has launched a brand new addition to their portfolio of mobile mapping solutions. Developed by 3D Laser Mapping, in partnership with IGI, V-Mapper is a dynamic,...
Tuesday, October 15th, 2013
Topcon Positioning Group announces the GLS-2000 laser scanner designed for ease of use in any job situation.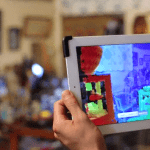 Thursday, September 19th, 2013
Occipital is a start-up company that has designed a 3D scanning add-on for an Apple iPad that captures detailed 3D scans of its surroundings. The device is open source, with the ability for developers to modify and...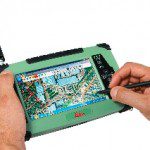 Tuesday, October 9th, 2012
Leica Geosystems is pleased to announce another enhancement to the Leica Zeno GIS family. The Leica Zeno CS25 GNSS is a Tablet Computer which packs full GNSS functionality into an ergonomic and portable device with a...
Friday, September 23rd, 2011
puredata and imajing have concluded an exclusive distribution agreement for Australia. This agreement enables puredata to offer the innovative portable mapping technology of imajbox to road authorities, local Government, infrastructure and transportation network managers in Australia...