Sunday, May 4th, 2014
Long-established Hawke's Bay company NZ Aerial Mapping says it will remain in the region despite a decision to move some parts of its business to Auckland and sell its Hastings Aerodrome headquarters. The aerial photography and mapping...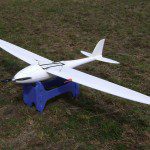 Friday, April 18th, 2014
The New Zealand surveying firm Beasley & Burgess purchased a Hawkeye unmanned aerial vehicle (UAV) in 2013 for mapping and aerial photography. The UAV that is designed and built in New Zealand is a fixed wing aircraft...