Wednesday, February 4th, 2015
TORRANCE, Calif., Feb. 3, 2015 – DigPilot, a leading Norwegian supplier of surveying equipment and instruments for building and construction, has developed a flexible 3D machine guidance system based on Septentrio's AsteRx2eH OEM GNSS receivers.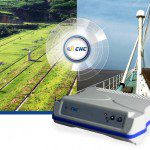 Thursday, September 20th, 2012
CHC Navigation today announced the availability of N71 GNSS Sensor designed to bring a cost-effective positioning solution for RTK network operators, precision farming and machine guidance system integrators and marine survey professionals.
Thursday, February 24th, 2011
Surveying is going through a technological renaissance. The increased adoption of machine guidance systems has renewed the importance of the surveying trade. This technology calls for a highly-trained workforce, and surveyors are the most qualified for this...