Monday, January 19th, 2015
STAMFORD, Conn., Jan. 14, 2015—Pitney Bowes Inc. (NYSE:PBI), a global technology company that provides innovative products and solutions that power commerce, today unveiled a new brand strategy and identity that is more closely aligned to the company's...
Sunday, September 7th, 2014
Lepton Software recently got invited to the #NASSCOM Product Conclave event for the Company Showcase session. Its Marquee product MarketPulse was adjudged the winner amongst hundreds of products which were showcased in the event.
Tuesday, July 15th, 2014
The state government of New South Wales, Australia has tapped the power of Google Earth to make spatial information about the state - maps, land parcels details, survey information, census data and much more readily accessible in...
Tuesday, May 6th, 2014
Pitney Bowes Inc. (NYSE:PBI) and SAP (NYSE:SAP) today announced a strategic partnership by signing a global original equipment manufacturer (OEM) agreement, where Pitney Bowes will develop next generation geospatial and location intelligence solutions using the SAP HANA®...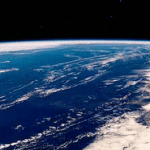 Thursday, May 1st, 2014
The government of New South Wales has developed a new five-pronged location intelligence strategy to encourage collaborative use of geospatial data that has been created by the government. The plan sets action for outreach to maximize the...
Monday, March 3rd, 2014
As businesses become increasingly aware of the benefits of using spatial data and Geographic Information Systems (GIS), GIS professionals are facing pressure on time and resources. GIS is a specialist digital mapping technology and concept that manages...
Wednesday, December 11th, 2013
Pitney Bowes Inc. (NYSE: PBI) today announced it has entered into a multi-year licensing agreement with Twitter, the leading global real-time information network, to provide Location Intelligence solutions for their mobile platform.
Monday, September 23rd, 2013
The NSW Land and Property Information (LPI), a division of the Department of Finance and Services has been tasked with the development, delivery and implementation of the NSW Location Intelligence Strategy. Location Intelligence has a...
Monday, September 2nd, 2013
Pitney Bowes - a global leader in customer data, analytics, communication software and services - has announced the launch of MapInfo Professional v12.0, designed to enable organisations to gain new insights into their markets, improve strategic decision...
Sunday, August 25th, 2013
TerraGo, a leading global provider of location intelligence solutions, announced today an expanded management team to work alongside recently appointed President and Chief Executive Officer Chris Broderick.