Tuesday, June 3rd, 2014
Today, high precision GNSS users are faced with an ever changing GNSS segment. With the launch of the Leica Viva GNSS Unlimited Series, customers can make a safe investment with future-proof GNSS receivers and smart antennas. Offering...
Monday, November 11th, 2013
Leica Geosystems announces a major set of updates for its point cloud software applications within its flagship Leica Cyclone and Leica CloudWorx families. These updates save a significant time in the office per day and make it...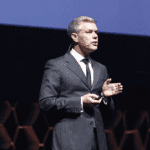 Thursday, June 6th, 2013
The HxGN LIVE event took place this week in Las Vegas, combining content across Hexagon's main brands, Intergraph, Leica Geosystems, and metrology, as well as addressing markets of manufacturing, security, surveying and measurement, government, plant and power....
Thursday, June 6th, 2013
Leica Pegasus:One, the most flexible, mobile mapping platform available today, offers an intuitive mobile mapping solution for all professionals. Leica Pegasus:One allows customers to use their existing, terrestrial scanner in profiler mode, for mobile mapping. Leica Pegasus:One...
Thursday, June 6th, 2013
MicroSurvey, the maker of MicroSurvey CAD and the MapScenes System, announces the release of three new software versions optimized to make full use of datasets from the new Leica Nova MS50 MultiStation. MicroSurvey CAD Ultimate 2013, MicroSurvey...
Monday, April 22nd, 2013
Surveying & Spatial Sciences Institute- NSW Region (SSSI NSW) are pleased to announce we will be holding a webinar on Wednesday, 1st May at 1pm on Lighting Up GNSS Positioning Blackspots In Open Pits Thanks To The...