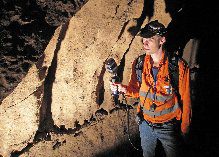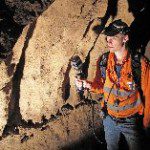 Thursday, March 21st, 2013
ZEB1, the world's first truly mobile handheld rapid laser mapping system has been used to explore Aboriginal cave markings in South Australia. The strange markings, called finger flutings, were thought to have been left in the Koonalda...
Wednesday, December 26th, 2012
World-first 3D mapping technology is creating a new wave of cave exploration, giving researchers and the public unprecedented access to sites of global significance. CSIRO researchers used the new 3D mapping technology to explore the Koonalda Cave in...