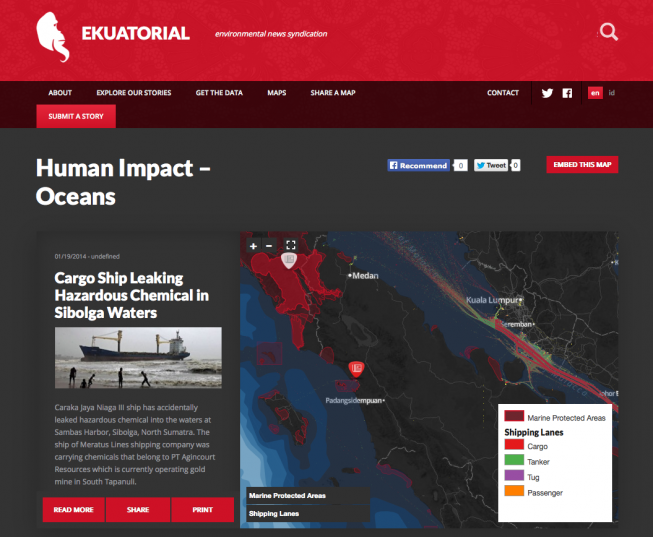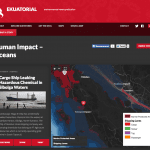 Thursday, February 6th, 2014
Journalists continue to embrace mapping and online technologeis to report local news to a global audience within context. The Ekuatorial site launches in Indonesia as a partnership with the Society of Indonesian Environmental Journalists.
Friday, June 14th, 2013
The old adage says that a 'picture tells a thousand words'. And by using just two satellite images from Google Earth, taken two months apart, a citizen journalist has been able to tell the story of the...