Saturday, May 11th, 2013
Alibaba Group, China's largest e-commerce firm, will take a 28 percent stake in digital mapping company AutoNavi Holdings Ltd, part of Alibaba's move to boost its competitiveness by beefing up its product lineup. Unlisted Alibaba will invest...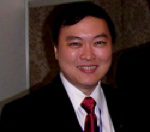 Wednesday, August 3rd, 2011
The Philippine government is poised to radically improve the speed and efficiency of delivering public services with the passage of the e-Commerce Act in 2000. There is ongoing work underway to move agencies online, with the Philippine...