Friday, July 14th, 2017
IRVINE, Calif. - Digital Map Products, Inc. ("DMP"), a pioneer in geospatial mapping technology and intelligence, has acquired DMTI Spatial ("DMTI") from Neopost Canada. DMTI is Canada's market leader in location intelligence and data quality, offering a...
Thursday, September 8th, 2011
The Digital Maps covering the whole territory of Hong Kong are available for sale to the public from Map Publications Centre, Hong Kong. The Digital Maps are continuously updated by SMO. Except Digital Aerial Photos which are...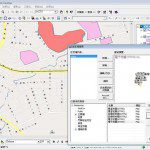 Tuesday, January 11th, 2011
SMAP Technologies Inc. is an electronic map supplier, providing navigation system, LBS, Internet Map, and GIS projects for applications in various fields. Besides Taiwan, SMAP digital map database also includes Hong Kong, Macao, Singapore, etc.