Monday, April 20th, 2015
Senator Loren Legarda called for the establishment of a comprehensive map of coral resources nationwide to help leaders and lawmakers arrive at a policy for food security in the Philippines. An updated comprehensive mapping of the country's coral...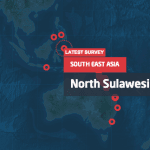 Thursday, October 23rd, 2014
A team of scientists have begun a wide scale assessment of what could become one of the last refuges on Earth for coral reefs, if losses from climate change and human activity continue worldwide. The research, which is sponsored...