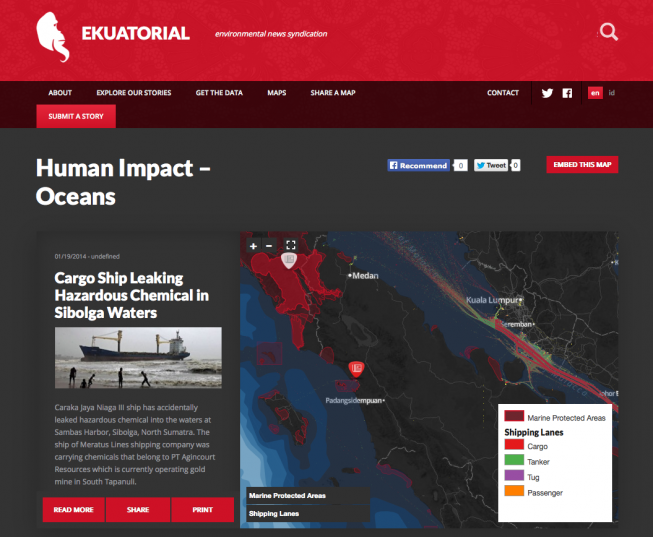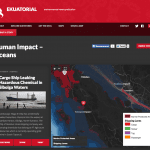 Thursday, February 6th, 2014
Journalists continue to embrace mapping and online technologeis to report local news to a global audience within context. The Ekuatorial site launches in Indonesia as a partnership with the Society of Indonesian Environmental Journalists.
Thursday, April 5th, 2012
Vizzuality launched an open-source data-mapping tool CartoDB this week, promising an easy and customizable way for users to display their geospatial data. CartoDB is being promoted as a more "flexible" alternative to Google's Fusion Tables. The tool...