Wednesday, March 19th, 2014
A preliminary operation to survey the sea along Bougainville is underway in preparation for the removal of unexploded ordnance. Two Australian ships are charting the sea floor from Torakina up to Buka, where there was heavy fighting...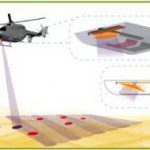 Friday, April 12th, 2013
This week marks an interational awareness campaign for the ongoing destruction of land mines and unexploded bombs. Southeas Asia is particularly plagued by these destructive remains from war that often kill or maim chldren or impoverished villagers,...