online
Monday, April 22nd, 2013
An upgrade to the North Australian Fire Information website, known as NAFI, is nearing the first stage of completion. The project was announced in February, as part of a $1.2 million funding deal to keep the fire...
Thursday, April 11th, 2013
Bentley Systems, Incorporated, the leading company dedicated to providing comprehensive software solutions for sustaining infrastructure, today announced the release of its 2012 Annual Report, available in digital format at www.bentley.com/annualreport. In addition to providing the company's 2012...
Monday, February 18th, 2013
To facilitate the online processing of mining applications, the Department of Mines and Geology and the Government of Karnataka is going to establish a GIS based geo database system. According to the Department of Mines and Geology, the main...
Friday, February 15th, 2013
Esri India (NIIT-GIS India), the country's leading GIS Software & Solutions provider, a joint venture between NIIT Technologies Limited, the global IT services provider and Esri Inc., USA the global leader in geographic information systems (GIS), announced...
Monday, February 4th, 2013
Spatial Dimension is pleased to announce that Zambia and Kenya have recently published their mining cadastre data online.These countries join a growing group of States that have decided to put practical effect...
Friday, September 7th, 2012
Spatial Dimension is pleased to announce that an online mining cadastre portal for Uganda has recently been launched.


Thursday, August 23rd, 2012
The National Mapping and Resource Information Authority (NAMRIA) is embarking on a multiagency project that seeks to establish a web portal where users can have 24/7 access to geospatial information generated by various public sector organisations. The web...
Tuesday, July 24th, 2012
Australia will publish images captured by soon-to-launch satellite Landsat 8 online, in close to real time, for free. Landsat 8 will launch in early 2013 and is expected to be fully operational by May or June of...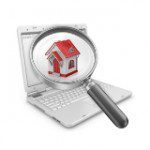 Monday, July 16th, 2012
Hamilton City Council's website just added a new map function that allows visitors to find information on properties with just a few clicks of a mouse. The free GIS Mapping Viewer was launched this week as the...
Sunday, May 27th, 2012
Geohazard maps are now accessible and downloadable in other government websites and non-government organization. Aside from the DENR and (www.denr.gov.ph) and the Mines and Geosciences Bureau (MGB) (www.mgb.gov.ph) websites, geohazard maps are also available at the websites...