Monday, May 27th, 2013
Along hundreds of minor improvements we have especially worked on expanded assistance while planning your missions. Effects of the terrain on the expected ground coverage can possibly be enormous – especially when working with small overlap values...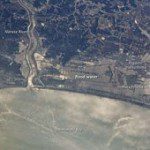 Sunday, July 22nd, 2012
Two new earth observation camera systems launched on Friday aboard the Japanese HTV-3 transfer vehicle, headed to the International Space Station. The seven-day trip will end with delivery of the cameras and other supplies on July 27....