Wednesday, August 8th, 2012
CABR Technology (CABRTech), China, and Bentley Systems, USA, have signed a memorandum of understanding (MOU) establishing a long-term partnership to advance building information modeling (BIM) software interoperability in China. As a first step, CABRTech will facilitate data...
Thursday, April 26th, 2012
The Open Geospatial Consortium (OGC) membership has adopted the OGC Sensor Observation Service (SOS) Interface Standard Version 2.0. Whether from in-situ sensors (e.g., water monitoring) or remote sensors (e.g., satellite imaging), observations made from sensor systems contribute...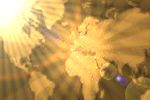 Friday, January 27th, 2012
Intergraph and ERDAS are two well known brands in the geospatial industry. Recently Hexagon AB purchased Intergraph for $2.1B USD, effectively bringing GeoMedia GIS software into the wider Hexagon domain - filling a large hole across the...
Thursday, December 8th, 2011
FARO Technologies, Inc. and AVEVA, a leader in engineering design and information management solutions for the plant, power and marine industries, announced today that they have signed an Interoperability Agreement.
Thursday, October 20th, 2011
The Open Geospatial Consortium (OGC) and the Korean Ministry of Land, Transport and Maritime Affairs (MLTM) will co-host a "2011 OGC Korea Interoperability Day" event on 27 October 2011 in Seoul. (See http://smartkorea2011.or.kr/OGC_Korea_Interoperability_Day.htm.) The event...
Wednesday, September 14th, 2011
Autodesk, Inc. announced that the company's Industry Foundation Classes (IFC) exporter for its Revit products is now accessible as open source code, licensed through a LGPL v. 2.1 licensing agreement. Since 2005, Autodesk Revit products have provided...