Google
Friday, October 26th, 2012
South Korea on Thursday lashed out at Google for changing the name of an isolated set of islands at the centre of a territorial dispute with Japan on its English-language web mapping service. The protest came as Seoul...
Friday, October 5th, 2012
Apple's maps are bad. Even Tim Cook knows this and apologized for them. Google's maps are good, thanks to years of work, massive computing resources, and thousands of people handcorrecting map data. But there are more than two horses...
Wednesday, September 26th, 2012
When the Silicon Valley company released its iOS 6 mobile operating system last week, customers who upgraded their devices began to complain that one of the marquee technologies–a new maps app to replace Google's maps service–had misplaced or missing...
Wednesday, September 19th, 2012
In Japan, an icon is worth a thousand addresses. Invited to a party? Don't expect to receive an invitation with an address. Instead, residents in this metropolis of 8.7 million give directions based on subway station exits and...
Wednesday, August 1st, 2012
Google has invited aspiring Australian cartographers to map their country on Google Maps. The popular search firm today opened Google Map Maker in Australia. The tool lets users add places or roads to Google Maps and Google...
Tuesday, July 3rd, 2012
Google on Monday urged governments to get better at sharing information to allow citizens and first responders to make better use of the Internet during natural disasters. At a conference in quake-prone Japan, Rachel Whetstone, the firm's...
Monday, July 2nd, 2012
With Google's global operations now having expanded to over 40 countries, far more countries are able to regulate the services Google provides locally. And when it comes to mapping and location-based services, some of them most definitely...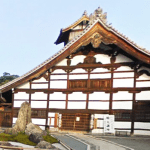 Thursday, May 31st, 2012
Google has launched the World Wonders Project to allow for the interactive exploration of places around the globe, using Google's StreetView functionality. The new interactive site includes a slideshow of the places that have been captured,...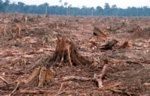 Friday, May 25th, 2012
Google has provided a grant to Eyes on the Forest and the World Wildlife Fund (WWF) to visualize and protect Indonesia's forests and endangered wildlife. The mapping of important biodiversity--including rhinos, tigers, elephants and orangutans--is made possible...
Tuesday, May 1st, 2012
A delegation from the internet giant Google is expected to come to Iceland in the next two to three months to learn about an Icelandic IT system used to monitor fishing. The possibility to link it to...