Wednesday, July 3rd, 2013
Supergeo Technologies announced that Android-powered SuperSurv 3.1a will be released with the enhanced connection of SuperGIS Server 3.1a services.
Wednesday, March 20th, 2013
Developed by Supergeo, SuperSurv 3.1 is the mobile GIS application for Android devices, which optimizes the feature editing function to assist field surveyors in collecting spatial data accurately.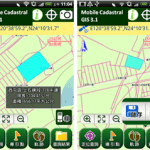 Tuesday, January 8th, 2013
Supergeo Technologies, the leading global provider of complete GIS software and solutions, introduces Mobile Cadastral GIS 3.1 for Android-powered devices in Taiwan.