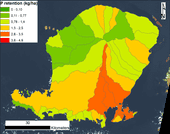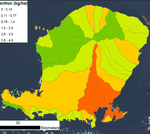 Thursday, May 29th, 2014
Researchers are using earth observation for a detailed study of the Huong Son tropical forest, mapping and measuring forest type, biomass as well as its logging profit potential. While this ecosystem services assessment is focused on logging,...
Tuesday, February 15th, 2011
After nearly a millennium of efforts to control floods in the Yangtze River basin with dikes, polders and other hard engineering measures, the Chinese government adopted a radically different approach after the disastrous 1998 floods. A soft...