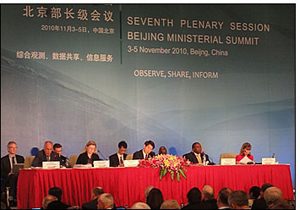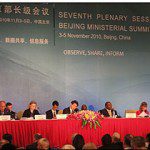 Friday, November 19th, 2010
The Beijing meeting of the Group on Earth Observations earlier this month marked the half-way point toward achieving the goals of the Global Earth Observation System of Systems (GEOSS). The event was a time to reflect on...
Thursday, September 9th, 2010
Earth Observation through the use of satellite and space technologies is growing. These gains are being realised in mountain environments. From basic infrastructure to climate and vegetation analysis, even the most...
Monday, January 5th, 2009
Prof. Deren Li of Wuhan University in China has received an honorary doctorate degree from ETH (Federal Institute of Technology) in Zurich. Li is renowned for his contribution to photogrammetry, remote sensing and GIS and is a...
Wednesday, December 24th, 2008
Earth observation is the number one satellite-based application worldwide, with governments spending $6.7 billion on EO in 2008, according to a report from international satellite research and consulting firm Euroconsult. The same report named satellite...
Tuesday, December 23rd, 2008
The European Space Agency's global land cover map – which the agency says is 10 times sharper than any previous global satellite map – is now available online. It is the highest resolution, completely validated land cover...