Monday, September 29th, 2014
CLEVELAND, Ohio, Sept. 29, 2014—Scene Sharp Technologies Incorporated™ has signed PrāEis Ltd. as the Master Global Distributor for the Fuze Go™ image fusion software line. A geospatially focused technology transfer organization, PrāEis represents Scene Sharp USA, manages...
Thursday, September 25th, 2014
Melbourne, Australia, Sept. 24, 2014—M2M Connectivity has signed to become an authorized distributor in Australia and New Zealand for Tallysman™, a developer and manufacturer of global positioning antennas and Iridium™ and Globalstar™ antennas. Based in Ottawa...
Tuesday, July 22nd, 2014
GPS Ag, a wholly owned subsidiary of precision agriculture provider Novariant, has assigned the rights of its Australian distribution to its longstanding partner, Ag Leader Technology. The handing over of its Australian distribution to Ag Leader follows...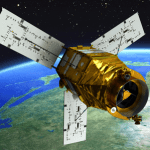 Monday, July 22nd, 2013
ScanEx RDC Research and Development Center officially became the distributor of the KOMPSAT data series in Russia and the CIS countries (Ukraine, Belarus, Moldova, Kazakhstan, Uzbekistan, Kyrgyzstan, Turkmenistan, Armenia and Azerbaijan) at the end of June...