Tuesday, January 28th, 2014
Juniper Systems has pioneered the use of new battery technology to extend the hours of use for its newly launched the Archer 2 handheld computer, which offers industry-leading battery life.
Tuesday, November 12th, 2013
Since Juniper Systems began previewing its newest rugged handheld computer, the Archer 2, the handheld has garnered much attention, particularly its extraordinarily bright, amazingly crisp IllumiView display. The Archer 2 makes the newest rugged handheld in Juniper...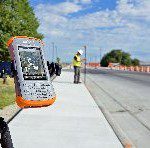 Tuesday, October 8th, 2013
Juniper Systems has announced the availability of its new rugged Archer 2 handheld. With radical improvements over the first generation Archer, the Archer 2 promises better overall performance with an astonishingly bright display, an extra-long battery life,...