Sunday, May 4th, 2014
Long-established Hawke's Bay company NZ Aerial Mapping says it will remain in the region despite a decision to move some parts of its business to Auckland and sell its Hastings Aerodrome headquarters. The aerial photography and mapping...
Tuesday, July 30th, 2013
The Survey Department of the Myanmar Ministry of Environmental Conservation and Forestry (MOECF) has contracted with Microsoft's UltraCam business unit to purchase a complete hardware and software aerial mapping package, including an UltraCam Eagle digital aerial camera...
Wednesday, April 3rd, 2013
The Microsoft UltraCam business unit is pleased to announce the 10-year anniversary of the UltraCam digital photogrammetric aerial mapping systems. Since the introduction of the UltraCamD in 2003, numerous and significant technological advancements have contributed to rapid...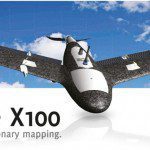 Friday, April 6th, 2012
News today that Trimble has acquired Belgium-based unmanned aerial vehicle maker Gatewing marks an important milestone in...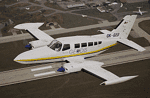 Thursday, March 22nd, 2012
The focus of Applanix on providing accurate positions for aerial data capture, without the need for ground control, has served the company well. With goal of improving the efficiency of mapping, the company was the first to...
Thursday, April 14th, 2011
Geosan LLC has contracted with Vexcel Imaging GmbH, a Microsoft company, to purchase an UltraCamXp Wide Angle digital aerial photogrammetric camera system. With this purchase, Geosan becomes the first commercial provider of photogrammetric services in Mongolia to...

Wednesday, May 12th, 2010
VisionMap emerges from Israel as a successful digital aerial camera manufacturer. Based upon new approaches for gathering high resolution images over wide areas, the company has gained attention with it's A3 system. Vector1 Media editor Jeff...