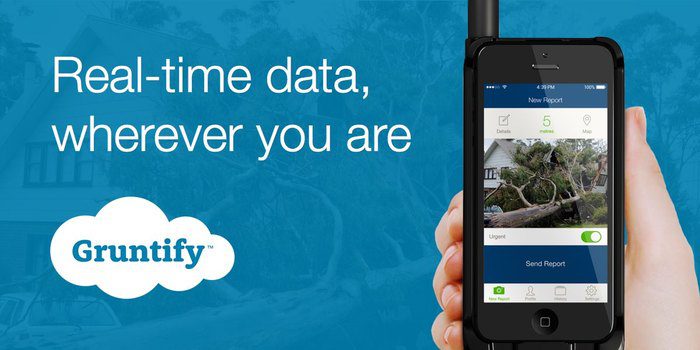 Gruntify, a crowdsourcing trailblazer, comes with full offline capability. But what if you require real-time connectivity during disasters, emergencies, or simply where there is no network coverage? Introducing Gruntify on Satsleeve, a satellite communications solution.
Tap, Map and Act
Gruntify is the ultimate white-labelled data capture app with photo, GPS, mapping and editable fields functionality, customised for your data collection needs.
Smart to Satellite Phone
The SatSleeve fits around a user's existing mobile device (iPhone or Android), effectively turning your smart phone into a smart satellite phone.
Keep Working for Longer
SatSleeve comes with battery that will charge your phone during use. Standby time up to 36hrs. Talk time up to 3hrs.
Got questions, or want a demo? Get in touch.