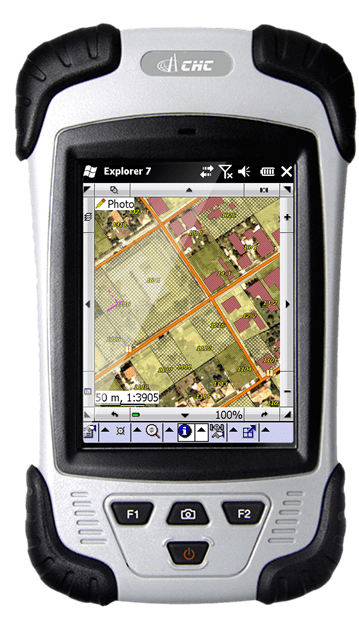 "We are excited to start a strategic partnership with DigiTerra to offer advanced, field to finish, GPS/GIS solutions to our international customers," says George Zhao, CEO of CHC Navigation. "The combination of our LT GNSS Handheld series with Digiterra Explorer provides a high-end and cost-effective answer to numerous vertical markets including agriculture, forestry, utilities…"
"DigiTerra is proud to partner with CHC Navigation, one of the fastest growing international GNSS players in the market." says Balazs Nyull, Managing Director of DigiTerra Information Services. "With a clear focus on quality, performance and customer support, we anticipate a strong market adoption of these LT series and DigiTerra Explorer packages."
DigiTerra Explorer is an out-of-the-box, complete mobile GIS and field data collection solution that provides database access, mapping, GIS and GPS integration. Because of its fast, easy-to-use, multipurpose, multi-platform software, users can easily visualize, analyze, edit and collect digital topographical and descriptive data in the field.
The LT30 and LT400 GPS/GIS series offer reliable and affordable meter and sub-meter positioning in compact and rugged handheld receivers. Featuring Windows Mobile 6.1 Professional, GPRS connectivity and much more, the LT series is a first class choice for GIS and Mapping applications.
About DigiTerra
Headquartered in Hungary, DigiTerra Information Services Ltd. is a privately-owned software development company that focuses on innovative geoinformation applications. DigiTerra Explorer is used by thousands of government and private customers worldwide.
About CHC Navigation
CHC designs, manufactures and markets a wide range of professional GPS/GNSS solutions in more than 50 countries. Headquartered in Shanghai (China) with offices worldwide CHC is a leading GNSS manufacturer with a strong international presence and employs more than 500 professionals worldwide. For more information, visit www.chcnav.com