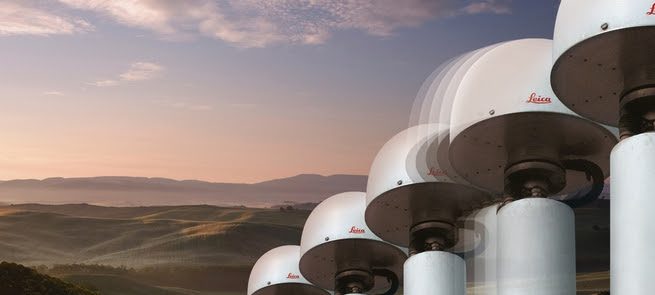 Heerbrugg, Switzerland, July 8, 2015—Released today, the latest version of the web-based Leica CrossCheck service for GNSS reference station network integrity and deformation monitoring now comes with enhanced visualisation and reporting options. Customisable, automatically generated reports are easily distributed to multiple viewers. Dashboard and status views allow easy and fast interpretation of complex data of reference network coordinates and area deformation.
Highly trained experts at Leica Geosystems process monitoring data using the latest geodetic software and algorithms to provide highly accurate assessments of any site movement on various types of infrastructure platforms such as oil platforms, bridges or dams. Customisable reports can then be distributed via email or downloaded on demand. Leica CrossCheck is a secure web-based application that provides interactive and flexible, round-the-clock access to project data. Intuitive and easy-to-use  tools simplify project site movement analysis, speed up decision making when there is a need to react to changes.
Everything from a single provider
From a receiver to the final result, Leica Geosystems is an all-in-one provider, offering a complete solution tailored to fit your exact project specifications. Using the latest advances in geodetic monitoring and processing, Leica GNSS solutions deliver highly accurate GNSS coordinates and displacements to ensure absolutely reliable information about the site status.
For more information about Leica Geosystems' Monitoring Solution, please visit:
http://www.leica-geosystems.com/crosscheck
About Leica Geosystems' Monitoring Solutions
Leica Geosystems' Monitoring solutions combine geodetic, geotechnical, and meteorological sensors for reliable, precise data acquisition and secure data transmission with advanced processing, sophisticated analysis, and visual representation.
Using standard interfaces, open architectures and scalable platforms, the solutions are customizable to meet individual requirements – for permanent or temporary installations, for single sites or monitoring networks. Modern technology makes installation easy and allows for reliable and state-of-the-art communication via mobile networks.