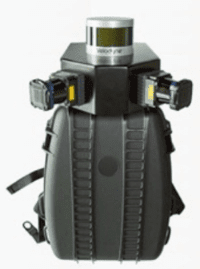 Working in tandem with some of the top integrators in the mapping sector, Velodyne showed the diminutive sensor in live demos at both events. The company also unveiled VeloView 3.0, a new version of its free, open source visualization and recording software, which now incorporates compatibility with the VLP-16 and also supports Dual Return, for both the popular HDL-32E and the VLP-16. The Puck offers an unsurpassed performance-to-price ratio, achieving 16 channels of LiDAR data with 300,000 measurements per second for only $7,999.
Among the integrations:
"We've been dying to get our hands on this new, smaller sensor – it's a game-changer," said Andy Trench, founder, XactSense Inc. "The amount of calls we are fielding from the mapping and surveying industry for an aerial system like this is astounding, and we are excited to offer a solution that allows many more companies to consider UAV a must-have technology in their toolbox. " XactSense's new system is ideal for a wide variety of missions, including gas pipe line inspection, DOT and engineering projects, power line corridor mapping, and cell tower surveying.

About Velodyne LiDAR
Founded in 1983 and based in California's Silicon Valley, Velodyne Acoustics, Inc. is a diversified technology company known worldwide for its high-performance audio equipment and real-time LiDAR sensors. The company's LiDAR division evolved after founder and inventor David Hall competed in the 2004-05 DARPA Grand Challenge using stereovision technology. Based on his experience during this challenge, Hall recognized the limitations of stereovision and developed the HDL64 high-resolution LiDAR sensor. Velodyne subsequently released its compact, lightweight HDL‑32E sensor, available for many applications including UAVs, and the new VLP-16 LiDAR Puck, a 16-channel real-time LiDAR sensor that is both substantially smaller and dramatically less expensive than previous generation sensors. Since 2007, Velodyne's LiDAR division has emerged as a leading developer, manufacturer and supplier of real-time LiDAR sensor technology used in a variety of commercial applications including autonomous vehicles, vehicle safety systems, 3D mobile mapping, 3D aerial mapping and security. For more information, visit www.velodynelidar.com. For the latest information on new products and to receive Velodyne's newsletter, register here.