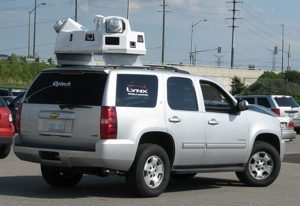 "The Lynx SG1 system builds on what we achieved with the Lynx M1," says Albert Iavarone, Business Unit Manager at Optech. "We are confident that users will agree that it provides the best overall return on investment in the industry."
The Lynx SG1 system is expected to be available for delivery at the end of June in conjunction with Optech's Third Imaging and Lidar Solutions Conference, being held in Toronto, Canada on June 25-27. ILSC 2013 is an open forum where current and prospective users of Optech products, along with other industry professionals, can discuss best practices and explore practical "real-world" lidar and camera solutions. For more information or to register, visit www.optech.com/ilsc2013.
About Optech
Optech is the world leader in the development, manufacture and support of advanced lidar and camera survey instruments. With operations and staff worldwide, Optech offers both standalone and fully integrated lidar and camera solutions in airborne mapping, airborne lidar bathymetry, mobile mapping, terrestrial laser scanning, mine cavity monitoring, and industrial process control, as well as space-proven sensors.