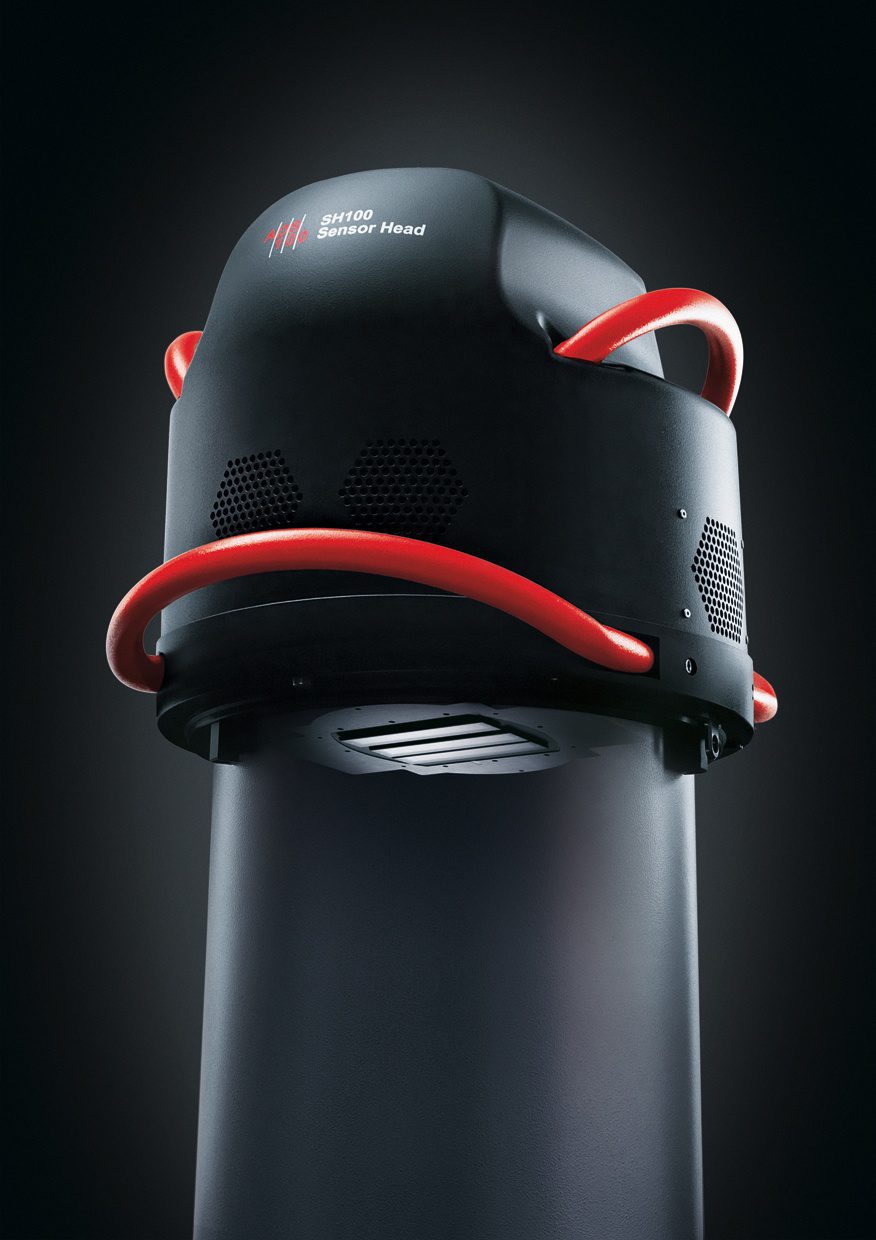 The Leica ADS100 provides the world's first large format CCD line with TDI (Time Delay and Integration) to increase sensitivity despite a smaller pixel size. By doubling the cycle rate, high resolution images can now be acquired at much higher ground speeds. To provide the best stabilization performance, the new Leica PAV100 gyro-stabilized mount is equipped with revolutionary adaptive control technology. In ddition to the Leica PAV100, the Leica ADS100 shares all aircraft installation components such as camera controller, operator displays and flight control software with the Leica RCD30 medium format camera, realizing a unique common platform concept.
"There are several reasons our customers will be pleased with this development, explains Ruedi Wagner, VP Imaging Geospatial Solutions. "The current Leica ADS80 has been proven to be one of the most reliable airborne sensors on the market. It's combination of superior hardware design and dedicated workflow have led to record sales in 2012. With the Leica ADS100 we are now nearly doubling productivity while maintaining reliability and highly automated workflows, that are so well accepted in the market. In addition, by introducing the common platform concept using a unified aircraft installation and shared peripherals between the Leica ADS100 and the Leica RCD30 we are not only simplifying operation but significantly reducing cost of ownership across our sensor portfolio. The best of all, we can now offer our cost-effective upgrade path to both existing ADS and RCD30 standalone customers. In today's highly competitive environment, why would anyone not take advantage of this perfect opportunity to operate the world's most productive airborne digital sensor?
For over a decade, the Leica ADS airborne digital sensor has set standards in sensor design, acquisition efficiency, image quality and automated workflows. The new Leica ADS100 continues the path of airborne evolution to offer customers the most innovative technology and cost-cutting performance.
The new Leica ADS100 airborne digital sensor together with Leica XPro 6.0 will be released and shipped from Q2 2013. For further enquiries please go to http://di.leica-geosystems.com .