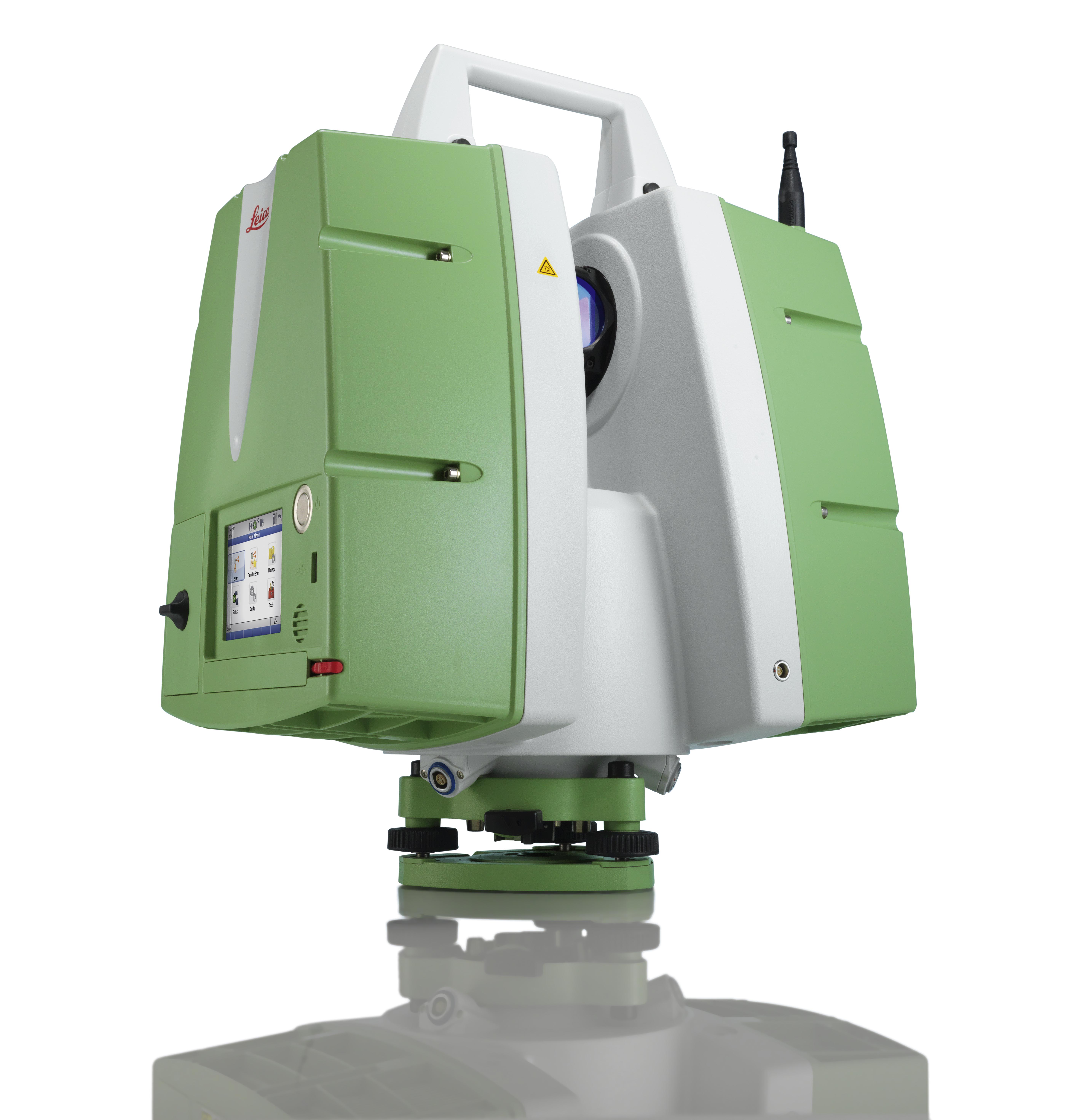 As the pioneers of developing terrestrial laser scanners, Leica Geosystems has years of experience and deploys state-of-the-art technology to deliver the best quality. The Leica ScanStation P20 uses an optimal combination of angular and range measurements to provide unrivaled 3D point quality and product reliability.
Certainty Matters – First Laser Scanner with Check & Adjust Functionality
Leica ScanStation P20 includes an onboard Check & Adjust routine that lets users perform an electronic field check and adjustment of the instrument to ensure an optimally performing scanner.
Productivity Matters – First Scanner with Lowest Range Noise and Waveform Digitizing (WFD)
Leica ScanStation P20 sets new standards in laser scan data quality thanks to a combination of highly accurate, low-noise angular and range measurements. Achieving 1 million points per second scan speed plus sub-millimeter range noise – even out to 120m – is based on an innovative combination of time-of-flight range measurement and modern Waveform Digitizing (WFD) technologies. Leica ScanStation P20 is also an eye-safe class 1 laser instrument.
Ruggedness Matters – Outstanding Environmental Specifications
Leica ScanStation P20 is designed to master demanding environments. Working in temperatures from
-20ºC to +50ºC, and with IP54 protection, the Leica ScanStation P20 can be deployed for all applications, even in extreme conditions.
A Complete Solution – Leica Cyclone v8.0 and Leica CloudWorx Software Packages
Simultaneous with the release of Leica ScanStation P20, companion Leica Cyclone v8.0 and Leica CloudWorx office software packages are updated to support the new scanner and provide optimal workflows for converting point clouds of reality into final client deliverables.
Availability
The Leica ScanStation P20 is planned to be available later this year. Ordering information is available from Leica Geosystems representatives and authorized Leica Geosystems dealers.
For more information about the new Leica ScanStation P20 please visit:
http://www.leica-geosystems.com/scanstation_p20
Leica Geosystems – when it has to be right
With close to 200 years of experience pioneering solutions to measure the world, Leica Geosystems products and services are trusted by professionals worldwide to help them capture, analyze, and present spatial information. Leica Geosystems is best known for its broad array of products that capture accurately, model quickly, analyze easily, and visualize and present spatial information.
Those who use Leica Geosystems products every day trust them for their dependability, the value they deliver, and the superior customer support. Based in Heerbrugg, Switzerland, Leica Geosystems is a global company with tens of thousands of customers supported by more than 3,500 employees in 28 countries and hundreds of partners located in more than 120 countries around the world. Leica Geosystems is part of the Hexagon Group, Sweden.