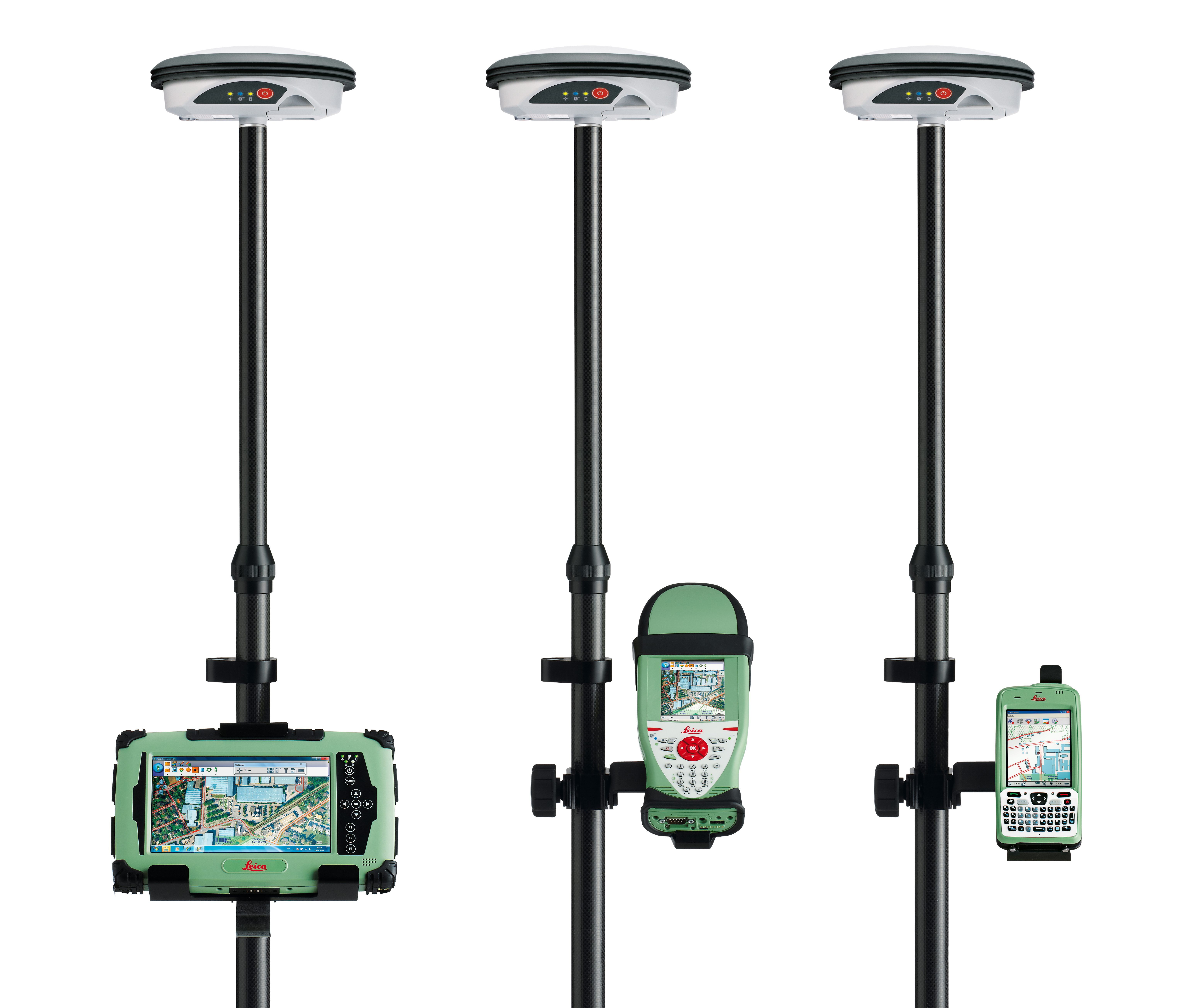 The new Zeno GG03 has been designed and engineered to offer a weight optimised form-factor to deliver unmatched GNSS tracking performance in even the toughest environments while users can trust the reliability of the observations. Together with the Zeno Field applications, the Zeno GG03 ensures that GIS users can operate efficiently with access to high quality data that is accurate, current and rich in attribute information at any time.
The modular Leica Zeno GG03 SmartAntenna gives users the flexibility to match their working requirements and style:
The Zeno GG03 offers a seamless upgrade path, from an L1 only DGPS SmartAntenna (40 cm accuracy in DGNSS) and upgrade later up to a high-accuracy L1/L2 GNSS SmartAntenna (cm in RTK or post-processed).

DGNSS, Real-time or post-processed GIS workflows, fully integrated into ArcGIS

TM

from Esri

Supports 3

rd

party software applications via Leica Zeno Connect

Fully optimized for use with data collection devices such as the Leica CS10/15, Zeno 5, or the CS25 tablet computer
Upgradable to Centimeter Accuracy
Product Manager Johannes Hotz states "customers investing in our Zeno GG03 SmartAntenna can be secure in the knowledge that the product is fully extensible and scalable. If they realize that they need improved precision, the GG03 can be upgraded to cm accuracy without having the need to buy a new hardware. Built on decades of knowledge and experience, the GG03 combines a high-performance GNSS SmartAntenna with unrivaled reliability."
Robust and Reliable – Engineered in Switzerland
For applications such as utilities inspections and pipeline surveys, the Zeno GG03 provides an all-day battery life and full IP67 rating, to ensure reliable operation, even after continued work in extreme environments with continuous exposure to water and dust.
Unique for Asset Collection jobs, the Zeno GG03 combines high-accuracy with a jamming resistant measurement engine providing accurate and reliable results to deliver higher productivity for field crews. The Zeno GG03 enables our customers to capture better and richer data without compromising accuracy and reliability in the most demanding environments.
For All Leica Zeno GIS Handhelds
Leica Geosystems customers can select an all-in-one handheld like the Zeno 10, or a modular setup with a range of data collection devices such as the large screen CS25 tablet computer or the lightweight Leica Zeno 5 entry-level handheld. "With the recent release of our new Zeno 5, the Zeno GIS family continues to grow and further addresses all Asset Collection market segments ranging from utilities and natural resources to municipalities with a full range of dedicated products and solutions", concludes Johannes Hotz.
Availability
The new Leica Zeno GG03 is expected to be available as of end of September 2012.
For detailed information about the Leica Zeno GIS series, please visit:
http://www.leica-geosystems.com/Zeno