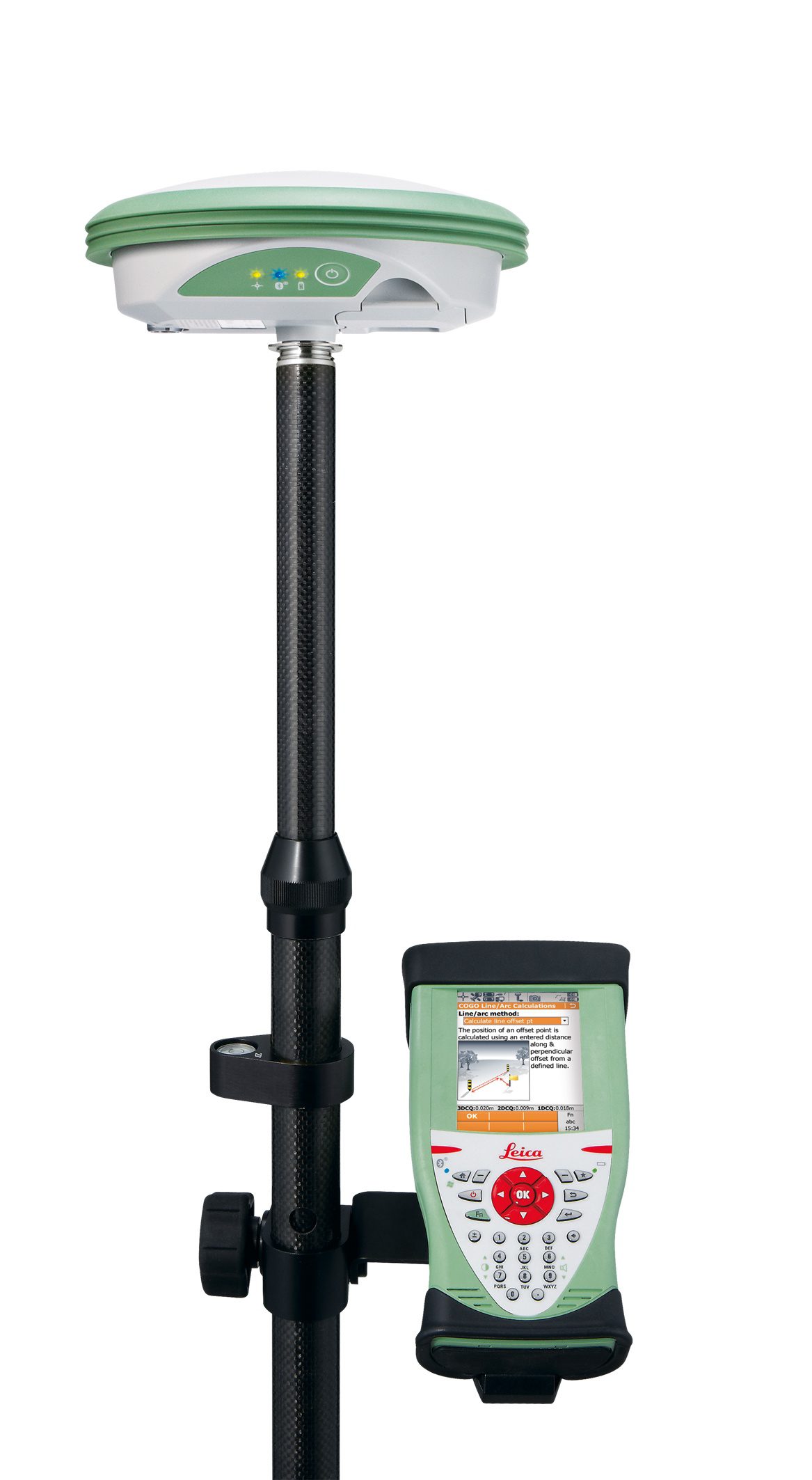 Offering flexible setup options and equipped with the easy-to-use Leica SmartWorx Viva LT onboard software, the Leica Viva GS08plus allows professionals from many industries affordable entry into dual-frequency RTK surveying from a premium manufacturer.
Smallest and lightest, cable-free high-accuracy GNSS solution
The compact Leica Viva GS08plus SmartAntenna together with Leica Viva CS10 controller on a carbon telescopic pole weighs only 2.6 kg. Users profit from a completely cable-free ergonomic GNSS solution that is comfortable to carry for a full working day.

Proven Leica Geosystems GNSS Technology
Built on years of knowledge and experience, Leica Viva GS08plus delivers the hallmarks of Leica GNSS – reliability and accuracy. With SmartTrack and SmartCheck integrated, the Leica Viva GS08plus tracks signals with the highest quality and constantly evaluates and verifies the RTK solution to ensure the most reliable RTK positions for complete peace-of-mind.
Flexible Setup and Communications
Leica Viva GS08plus offers flexible wireless RTK communication and setups. The Leica Viva CS10 controller includes mobile broadband for high-speed internet connection to receive RTK corrections. At times when no RTK internet corrections are available, the CS10 controller can be easily equipped with a UHF radio to receive RTK corrections from a local base station. For full flexibility, the Leica Viva GS08plus itself can be deployed as a local base station.
Quick to Learn with Leica SmartWorx Viva LT 
SmartWorx Viva LT is designed with simplicity in mind using clear graphics, logical menu structures, non-technical terminology and simplified workflows. The onboard software allows users to productively complete their surveying tasks within a minimum of time.

Availability
The Leica Viva GS08plus is expected to be available in August 2012. Ordering information is available from authorized Leica Geosystems representatives.
For more information about the new Leica Viva GS08plus GNSS solution, please visit:
http://www.leica-geosystems.com/GS08plus .