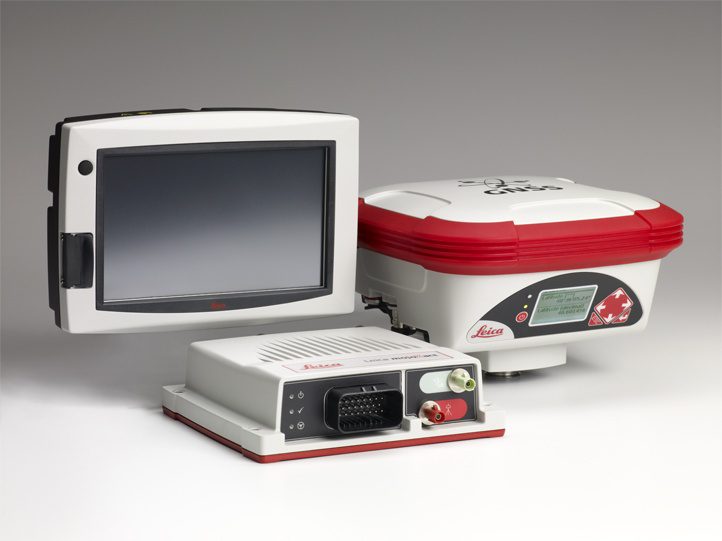 The Leica GeoAce's compatibility with a large range of RTK and DGPS products allows it to work with existing and new equipment such as, the Leica mojo3D equipped with the Leica mojoXact or the Leica mojoRTK console. Along with the intuitive user interface and the simple menu structure, the RTK base station delivers seamless integration to your new and existing equipment in the field.
The survey quality product was created for the Agriculture market and supports the open format RTCM 3.x standard which is compatible with Leica Geosystems products and third party farming equipment. Additionally the Leica GeoAce supports the closed format CMR and the Leica mojo1 for early generation Leica Geosystems products. The RTK base station transmits these formats through the interchangeable radios including license free 868MHz or a 900MHz. Further support for an external radio is also available or the internal cell modem can be used to transmit reference data over the internet.
"The Leica GeoAce completes the Leica mojoXact by supporting industry standard correction formats and user friendly functions. The addition of Virtual WrenchTM provides peace of mind for the end user which in today's market is fundamental" said Derek Walsh, General Manager of Leica Geosystems Agriculture.
"At Leica Geosystems we believe it's essential to remain in touch with the needs of the market and are constantly enhancing and adjusting our product range to achieve this" he said.
For more information about Leica Geosystems agriculture products visit www.AgGuidance.com ###
About Leica Geosystems' Ag Guidance Solutions
Whether looking to reduce input costs and increase productivity through more efficient application, or save on time and operator fatigue by lowering the number of passes in the field, Leica Geosystems provides farmers with a suite of simple, reliable and affordable agricultural guidance and precision farming tools.
Leica Geosystems' Ag Guidance solutions combine state-of-the-art positioning technology with robust, compact hardware built to withstand the toughest field conditions. Compatible with a wide range of vehicles and third party equipment and modular in software design, Leica Geosystems' products are flexible and scalable to suit individual requirements.
Leica Geosystems Pty Ltd
ABN: 18 000 112 765 270 Gladstone Rd, Dutton Park Brisbane QLD 4102 Australia Phone: +61 7 3891 9772 Fax: +61 7 3891 9336 www.leica-geosystems.com
Leica Geosystems – when it has to be right
With close to 200 years of pioneering solutions to measure the world, Leica Geosystems products and services are trusted by professionals worldwide to help them capture, analyze, and present spatial information. Leica Geosystems is best known for its broad array of products that capture accurately, model quickly, analyze easily, and visualize and present spatial information.
Those who use Leica Geosystems products every day trust them for their dependability, the value they deliver, and the superior customer support. Based in Heerbrugg, Switzerland, Leica Geosystems is a global company with tens of thousands of customers supported by more than 3'500 employees in 28 countries and hundreds of partners located in more than 120 countries around the world. Leica Geosystems is part of the Hexagon Group, Sweden.