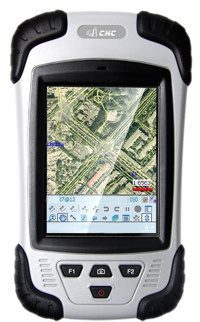 Powered by Windows™ Mobile 6.1 Pro operating system, the LT30 offers seamless compatibility with 3rd party mobile GIS software such as ESRI's ArcGIS™ for Mobile and ArcPad™ applications. The LT30 GPS/GIS is a multi-functional solution including built-in GPRS phone and data transmission, Bluetooth and Wi-Fi connectivity, 3.2 megapixel camera with autofocus and a versatile RS232 interface to connect to legacy devices.
"Our LT30 is the perfect choice for GIS and Survey professionals eager to invest in powerful yet affordable GPS/GIS handheld computer," says George Zhao, CEO of CHC. "The LT30 includes all the features needed for today and future applications. No hidden options or costly upgrades later on."
The LT30 is now available through CHC's distribution channel worldwide.
About CHC Navigation
CHC designs, manufactures and markets a wide range of professional GPS/GNSS solutions. Headquartered in Shanghai (China) CHC is a leading GPS/GNSS Chinese manufacturer with a strong international presence and employs more than 500 people worldwide. For more information, visit www.chcnav.com