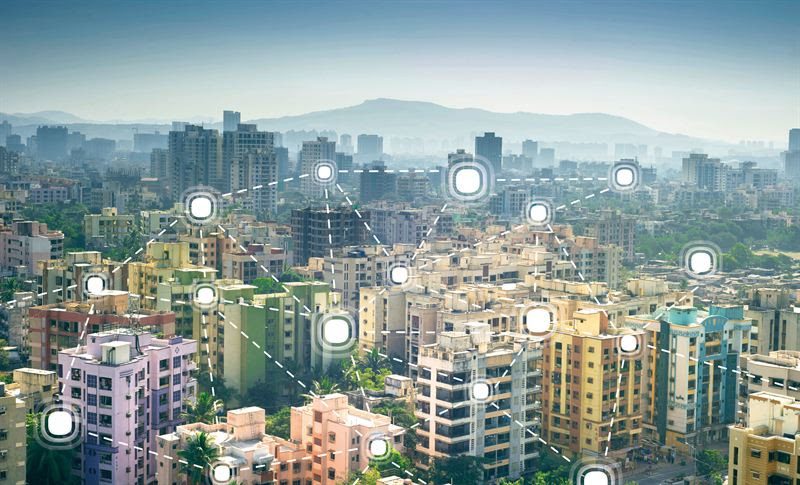 Sept.16, 2015—Connode is working with Reliance Energy in Mumbai as the strategic partner for communication solutions and applications using Intel® Gateways for building a Smart Sustainable City Network in Mumbai.
In the first phase, Reliance will connect the smart meters, streetlights and distribution automation equipment in Mumbai, using Intel IOT Gateways and Connode's IPv6 based wireless mesh solution, Connode 4.This will be the first roll-out in India of smart meters fully compliant to the communication standards recently adopted in the machine-to-machine (M2M) roadmap by the government of India.
The solution features Intel® technology for high-performance IoT Smart City Gateways, capable of supporting distributed intelligence and with the ability to handle a large number of connected nodes, both IPv6 mesh and other IoT protocols.
Reliance Energy, which is at the forefront of adopting world-class technologies to efficiently serve its customers, is pleased to partner with Connode and Intel for implementing communication technology for our Smart Grid. By pioneering implementation of Smart Grid in Mumbai, we will be able to provide unparalleled services to our esteemed customers and build competencies to participate in the opportunity to build Smart Cities says Mr RR Mehta, CEO of Reliance Energy.
India has become one of our key markets and our ambition is to be a key player in the transformation of India's infrastructure for energy and Smart City services. This partnership with Reliance gives the best possible start for our Indian venture. Connode's IPv6 mesh technology together with Intel IOT Gateways and embedded security solutions will provide a highly flexible and cost-effective total communications solution that will be easy to deploy and efficient to operate. It will provide a unified, horizontal communications infrastructure for multiple applications, which can grow in functionality as the market develops, in our coming Smart Grid/Smart City programs. Connode is one of the very few companies globally with a unique combination of advanced IoT technology and long practical experience from Smart Metering, combined with impressive references Says Mr Bjorn Lindblom, CEO of Connode.
"Smart Sustainable City solutions is one of the focus areas for Intel as part of the larger Internet of Things space. We are excited to work with Reliance and Connode to provide Intel IOT Gateways for one of the most interesting and growing Smart City markets in the world," said Jonathan Ballon, vice president of IoT Market Acceleration at Intel.
Connode 4 is a break-through, industry-first software platform for the Internet of Things, featuring a true IPv6-based communications architecture and scalable to millions of devices. Its horizontal architecture provides seamless IP-based interoperability and global standardization to a utility sector that has been characterized by vertical industry-specific protocols and vendor lock-in.
Intel is a registered trademark of Intel Corporation in the United States and other countries.
About Reliance Energy
Reliance Energy, a power distribution arm of Reliance Infrastructure Ltd., distributes over 7 billion units of electricity per annum to its 2.9 million consumers spread across 400 Sq Kms in Mumbai Suburbs and its surrounding areas.
Having the largest and an efficient distribution network in Mumbai, Reliance Energy meets. It's electricity demand of 1800 MVA with 99.97% reliability, which is amongst the highest in the country. It provides world class customer care services with the help of advanced technologies.
Reliance Energy also became the first power utility company in the world to get ISO 55001:2014 certification. The Company's Young Energy Saver (YES) campaign with 1.7 lakh members has sensitized more than 5 lakh citizens and created a new landmark by entering into the Guinness Book of World Records. www.relianceenergy.in
About Connode
Connode, headquartered in Stockholm Sweden, is the leading supplier of wireless communication products for the Internet of Things. Connode wireless technology is the result of 10 years development of large-scale wireless mesh networks. Since 2006 utilities and telecom operators have deployed Connode-enabled devices in large-scale projects in Europe, Middle East and Asia. Connode is a key supplier of mesh technology to the UK Smart Metering Programme.
For further info please see www.connode.com