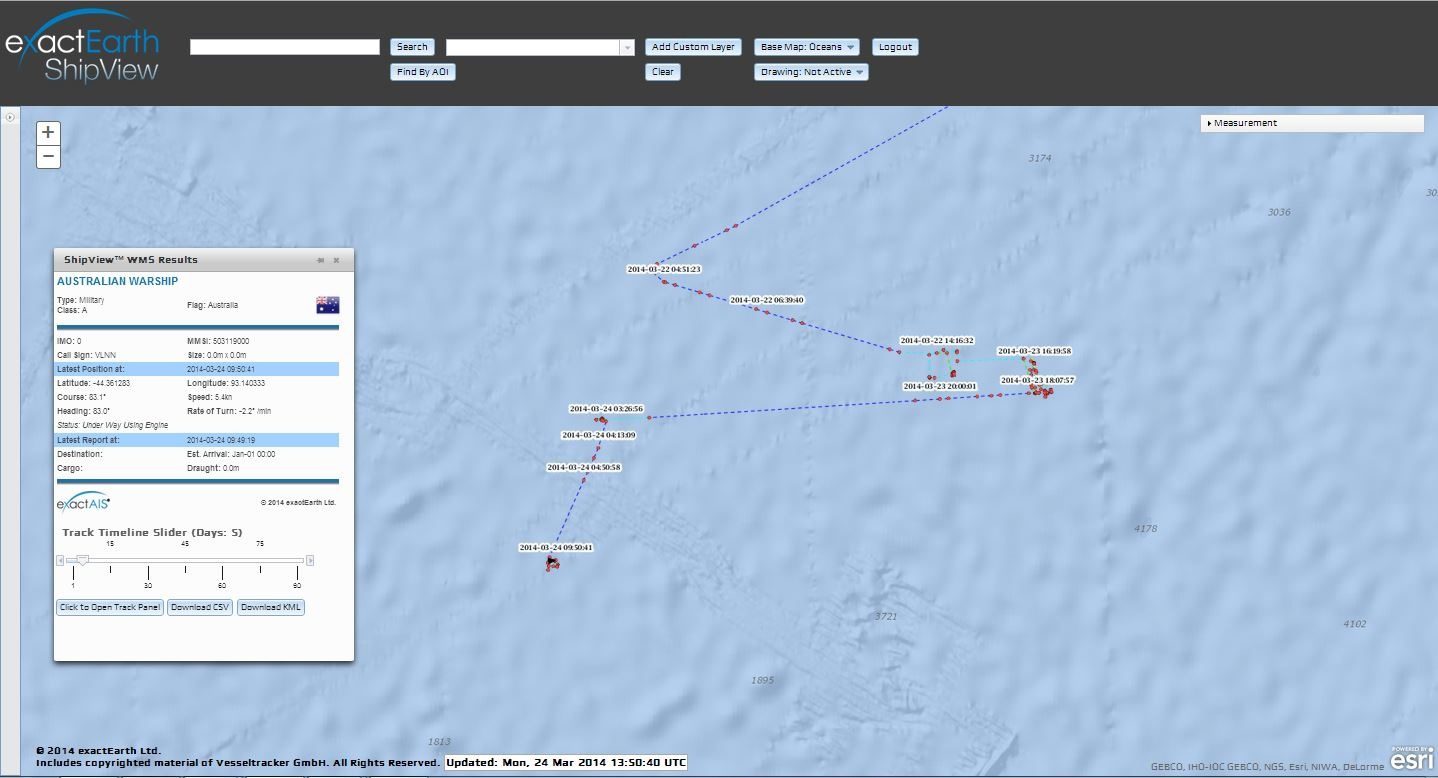 An Australian navy ship was close to retrieving several objects spotted in remote southern Indian Ocean by the international team hunting for the Malaysian jetliner that went missing 17 days ago. Australian and Chinese planes reported seeing several objects floating about 2500km south-west of Perth.
Prime Minister Tony Abbott said two objects – the first grey or green and circular and the second orange and rectangular – located by an Australian P3 Orion aircraft in the area. A Chinese Ilyushin-76 plane reported spotting "white and square" objects in the same location.
The Australian Premier said it was not known whether the objects were from Malaysia Airlines MH370.
The HMAS Success ship is in the area attempting to recover the objects. Chinese Icebreaker Xue Long is also heading towards the area. None of the sighted objects so far have been firmly linked to Flight MH370, which disappeared more than two weeks ago.
exactAIS® tracking of the HMAS Success searching for possible plane debris.