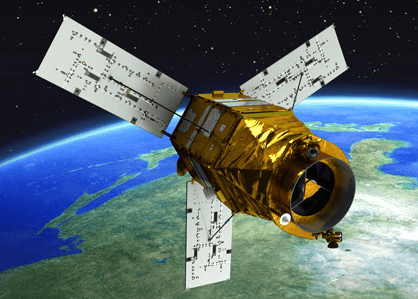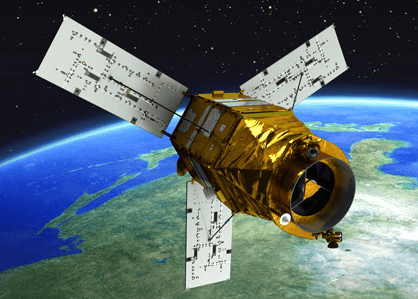 KOMPSAT-2 and KOMPSAT-3 satellites is the continuation of the observation program of the Korean KOMPSAT-1 mission (Korean Multi-Purpose Satellite) and are designed for acquisition of very high resolution Earth remote sensing data. The KOMPSAT-2 satellite captures images with a resolution of 1 m in panchromatic mode and 4 m in multispectral mode within the swath width of 15 km (at nadir). The KOMPSAT-3 spacecraft in its turn takes images at the 0.7 m resolution in panchromatic and 2.8 m in multispectral modes respectively within the swath width of 16 km (at nadir).
Both satellites are equipped with hardware that is acquiring images in five spectral bands: panchromatic, blue, green, red and near-infrared. Images from the KOMPSAT-3 satellite have the pixel quantization of 14 bits / pixel, which enables to more accurately perform the classification and recognition of objects.
According to experts of ScanEx RDC high quality images of KOMPSAT-3 allow you to use the data for many tasks, including monitoring of infrastructural facilities construction, deforestation, for preparation of maps at a scale of 1:10 000, etc.
It is also important to note the favorable price-quality ratio of KOMPSAT-3 data. It is recommended to use this resource for capturing large areas and, where necessary, for maximum operational acquisition of satellite data.
Another important advantage of KOMPSAT-3 data over other very high-resolution data is that under a license agreement the user will have the right to display the data on the Internet (without downloading).
Thanks to signing of this agreement with the Korean company Satrec Initiative Co., Ltd. the Russian ScanEx Center also gets the right to distribute the data of KOMPSAT-5 satellite – the Korean first new-generation radar satellite, scheduled for launch on August 22, 2013 from the "Yasny" launch site (Orenburg Region). X-band synthetic aperture radar is installed on board KOMPSAT-5, which will provide high quality images regardless of the day time and weather conditions within the observation area. The spatial resolution of imaging will be 1 m (swath width – 5 km), 3 m (30 km) and 20 m (100 km).