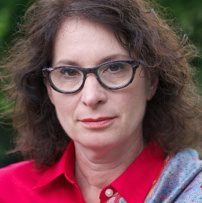 Luccio: What do you do at Microsoft? How did you get involved with the Eye on Earth (EOE) Network?

Budzianowski: I do strategy and partner development for the Information Services team in the Data Platform Group at Microsoft. I also run an incubation team and an incubation called SQL Azure Labs. I do development, I scale out software, and I promote SQL Azure and Windows Azure.
I've now become an advocate not only for Microsoft technology but also for creating sustainable environmental solutions. I am neither a scientist nor an advocate of green solutions; I am a technologist. When I look at environmental issues, a lot of the problem is to figure out how to baseline what we have now and let the world share it, so that we can create science that measures against that baseline. With the EOE Network we've made it possible not only to create that baseline but also to share it with every citizen in the world in virtually every language. I look at this as a science problem and an engineering problem.
Luccio: How did the project start?

Budzianowski: EOE started out as a joint project of the European Environment Agency (EEA) and Microsoft. Two individuals formulated the idea: Professor Jacqueline McGlade, Executive Director of the EEA, and Ludo De Bock, Senior Director for the European Union and NATO for Microsoft Corporation. Ludo, who works out of Belgium, is very environmentally conscious and wanted to help create a solution, with the EEA, that could provide information to European citizens about their environment. When this solution was first developed, in 2007, there was no other solution like this. There was pent up demand for information about the environment from European Union citizens, but no way of conveying that information.
We first developed EOE at Microsoft and released it in May 2008, with Water Watch. It takes data from 22,000 monitoring stations across Europe and publishes it in the application, so that citizens can see the water quality and then provide their own assessment of the water quality. That was wildly successful, to the point that we at Microsoft decided to continue to support the solution. The next year, we added Air Watch to the solution, which was released in November 2009. That takes data from more than 1,000 air quality monitoring stations across Europe and makes it available to citizens as well.
Luccio: Who funds the project?
Budzianowski: The EEA has some funding for developing the solution. The majority of the funding — including for the last version — has come from Microsoft, which has continued to invest in it.
Luccio: How did EOE develop into the EOE Network? What was your role?

Budzianowski: I am part of the product development team at Microsoft that produces our cloud database product, called SQL Azure, and our database products, such as SQL Server. We have a very long history of creating enterprise-scale, highly complex database systems. My team got involved because we ran a bunch of incubation projects for new cloud services and we decided to take on this project as a prototype for what we thought would be a cloud application.
We decided that if we want everyone to be able to participate in this work we have to drive the participation cost down to practically zero and make sure that the platform will scale. So, instead of creating a custom solution, we now have in place EOE Network, which allows virtually anyone in the world to create environmental information solutions and share them for free. So, we switched from creating a custom solution to creating a platform.
Luccio: What was Esri's role?

Budzianowski: My team and I developed the EOE Network with the help of Esri. When we were trying to figure out how to create the scaled-out platform, I was already working with Esri and some other partnership-style solutions for publishing environmental information. I was fully educated and aware of ArcGIS Online, which is a complete cloud-based solution based on Windows Azure. So, I invited Esri into this engagement with Microsoft and the EEA.
It's been just a boon for the solution, because we took the custom map solutions and decided that we could host them on ArcGIS Online. Also, because of the functionality and capability of ArcGIS Online, we are now able to allow people to create free map applications and then have them published into the EOE Network.
We recently re-designed EOE Network with Microsoft SharePoint. We did that because SharePoint, which most people think of as a document management system, can also be used to create Web-facing applications, with a whole content management system behind it. So now, instead of being a custom solution, the EOE Network uses SharePoint and ArcGIS, all hosted on Windows Azure and SQL Azure. It means that non-technical audiences can now use this platform without having to do custom development for it.
Luccio: Who will provide the content? How will you handle quality control and edits?
Budzianowski: We expect governments, the scientific community, certified citizen scientists, industry, NGOs, and even commercial organizations and independent software vendors (ISVs) to provide data to the system. The EEA administers the Network. Anyone can submit a map-based solution for publication, but they will only be published once they are certified by the EEA, which takes quality control responsibility for the maps that are published on its site. For the information that goes up there, it tends to work with trusted organizations, such as NASA, and trusted scientific communities.
We've been very careful to insure that we understand who owns the data and where it comes from. The crowd-sourced data that is part of the solution is always rendered separately, so that you know when it comes from the crowd and you know when it is published by the scientific community. If you go up to any of the air, water, or noise watches, you find ratings from monitoring stations and separate ratings submitted by citizens that may have different opinions on the subject. We've been very careful about making sure that there is a distinction between those two different data types.
Over time, crowd-sourced data might become buried in environmental data. However, it has to be statistically significant and you need to have a very active citizen scientist community around it. Now, there are some citizen scientist groups and scientists — it could even be school teachers around the world — who can be certified by the EEA to submit solutions to this site. So far, the solutions that I've seen that have been submitted to the site are only from scientific organizations. There's a role for everyone on the site, but there is also a role for making sure that you understand who owns the data and where it comes from.